FOCUSED PURSUIT:
During the week, Eric Gelber is just a regular hard working businessman, doting father, and loving husband. But come certain weekends, you'll find Eric transform into an amazing ultra-marathon runner who will stop at nothing in his quest to raise funds to combat multiple myeloma, an as yet incurable blood cancer that took the life of his good friend Anita.

RELENTLESS JOURNEY:
In 2011, Eric ran the Catskill 155, a 155-mile solo run through the Catskill Mountains and raised $32 thousand for the MMRF. Then, in 2012, Eric completed Badwater, a 135-mile run from Death Valley to Mt. Whitney in temperatures often reaching above 120 degrees and raised $45 thousand.

AUDACIOUS CHALLENGE:
This year, from September 20-22, Eric will take on his boldest challenge yet: a 48 hour, 200-mile run, around Central Park in New York City. His goal is to raise $100 thousand for ground-breaking research that will bring new hope to myeloma patients. One loop of Central Park is just over six miles. Eric plans to complete that loop at least 33 times. What keeps him going? Knowing that each dollar raised will bring us closer to improved patient treatments and, ultimately, a cure.

POWERFUL CAUSE:
Although progress has been made in treating multiple myeloma, the five-year relative survival rate remains one of the lowest of all cancers. The work of the MMRF has contributed to FDA approval of six new cancer drugs in less than a decade and doubled the life expectancy of myeloma patients – a track record that's unparalleled in the world of oncology.

The MMRF is the world's leading private funder of myeloma research and one of the most highly regarded cancer foundations in the world. An outstanding 90% of the total MMRF budget goes directly towards cancer research and related programming, and they are consistently recognized in the top 1% of all charities reviewed by evaluators like Charity Navigator.

AN INVITATION:
Eric welcomes other runners to join him for any part of this epic journey. Whether it's for one loop of the park, or more, anyone who cares to, may run with Eric in Central Park to help conquer myeloma. If you'd like to sign up to run with Eric, please click here. Or, if you prefer, please consider making a donation to further Eric's fundraising efforts on behalf of the MMRF.


Event Sponsors: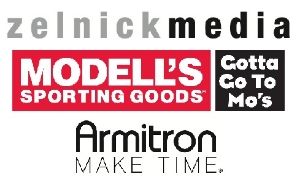 Sorry.
Fundraising has ended.
Total donations: $127,500
Goal: $100,000